Caribbean Hospitality and Tourism Training Institute (CHTTI)
Description: The institute is the home of a range of hospitality programmes and boasts the only internationally certified institution in a wide range of Hospitality based programmes. The Institute of Caribbean Hospitality and Tourism Training uses an accredited Canadian Hospitality Training system for the institute which is based in Black Bay, Vieux Fort. The institute was established in 2016 and is a work base/ practical hospitality training centre for the Caribbean. The school offers certificate programmes for local, regional and international students.

Manager: Mr. Dave Charles
Telephone Number: 1.758.384.1118
Mailing Address: General Post Office
Email Address: cometostlucia@gmail.com
Social Media: https://www.facebook.com/CaribbeanHospitalityTrainingInstitute/
Angels of the Caribbean
Description: A place of support and information regarding you or your loved one with memory or cognitive impairments. Our purpose is to bring Awareness of Alzheimer's Disease to St Lucia and other Caribbean Islands; enhance the care and support of individuals and families; create a positive bridge between the person with Alzheimer's Disease, family caregivers and the professional care team…
Manager: Mrs. Regina Posvar
Telephone Number: 1 758 486 4509
Mailing Address: P.O Box BW 314 Saint Lucia
Email Address: angelsofthewest@outlook.com
Website: http://www.angelsofthewestindies.com
Celestial Self Development Centre
Description: Celestial Self Development Centre provides services to both public and private sectors through its deep knowledge of issues relevant to the related field of expertise. Our company philosophy is that training should be integrated with business performance; delivering a clear, measurable and tangible contribution through continuous learning.
Manager: Ms. Thecla Deterville
Telephone Number: 1 758 453 0244
Mailing Address: P.O Box 835 Castries Saint Lucia
Email Address: celestial@candw.lc
Website: http://www.celestialsdc.com/
Pineapple Hospitality Services
Description: Pineapple Hospitality Services specializes in hotel and restaurant operations. From food and beverage standards, staff training, guest relations, pre-opening assistance and development, Pineapple Hospitality Services will help create a confident, knowledgeable and efficient team needed to maximize your company's financial performance.
Based in the beautiful Caribbean island of Saint Lucia, Pineapple Hospitality Services can assist you in creating the most melodic team to increase profits and customer satisfaction. We believe it's the confidence and training of the team you select to manage your business, that allows the property to achieve it's optimum goal of profitability.
Manager: Ms. Jasmine Kouly
Telephone Number: 1 758 285 2112
Mailing Address: P. O. Box 2500, Rodney Bay Saint Lucia
Email Address: jasmine.beapineapple@gmail.com
Website: www.beapineapple.org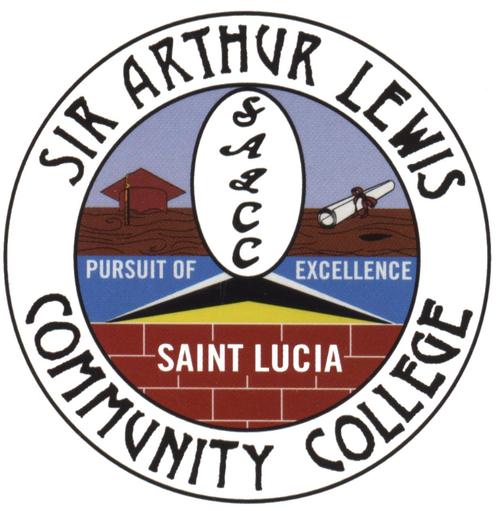 Division of Hospitality Studies (SALCC)
The Sir Arthur Lewis Community College was established under an Act No. 8 of 1985, to provide a place of education offering instruction in: Agriculture; Arts Science and General Studies; Health Science; Teacher Education and Educational Administration and Technical Education and Management Studies.
Manager: Jeneva Mathurin-Pierre
Location: Morne Fortune, Castries, St. Lucia    Contact: 1 – 758 – 452 – 5507
Contact: 1 – 758 – 452 – 5507
Email: jmathurin@apps.salcc.edu.lc
Website: www.salcc.edu.lc
Gama Investment Inc.
Manager: Mr. Gilbert Jn. Francois
Telephone Number: 1 758 453-7719
Fax Number: 1 758 452-4099
Location: P. O. Box MF 7150, Castries
Email Address: gamainstitute@yahoo.com
Website: www.gamainstitute.com
Monroe College
Monroe College was founded in 1933 with a single goal: To educate men and women for a successful future in the world. For years Monroe College has been helping students from around the world including St. Lucia get the college education that they need. Now you can enjoy the benefits of a US education at Monroe College's new campus in downtown Castries.
Manager: Mr. Gus Small
Location: P. O. Box 5419, Castries, St. Lucia
Contact: 1 – 758 – 458 – 2120
Email Address: rsinanan@monroecollege.edu
Website: www.monroecollege.edu
Springboard Caribbean
Springboard Caribbean offers internationally accredited management and hospitality industry courses. It is an approved Training Centre with the UK based VTCT Accreditation Body and the CMI (Chartered Management  institute) in the UK which specialises in Management & Leadership qualifications. Springboard is the first organisation in the Caribbean to successfully gain Approved Centre status from these UK accreditation bodies.Springboard strives to maintain high professional standards and its philosophy is to offer quality programmes where there is a high chance of sustainable employment at the end of each programme.
Managing Director: Mrs. Ann Maria Quail
Phone: +1 (758) 450 0198
Address: Head Cornerstone Building, Massade, Gros Islet
WUT – School of Business
Manager: Mr. Naveen Sairam Singh
Telephone: 1 758 450-0130 / 450-0140
Location: No 1. AIM – U Avenue, Beausejour, Road , G.I.
Email Address: admin@wut-edu.us
Website: www.wut-edu.us