ISLAND TEK
At IslandTEK, we focus on working with and then providing you with the best possible, customized Technology Solutions to enhance the productivity and competitiveness that drive your strategic business growth…irrespective of your business needs or budget.
We leverage the latest and more importantly the most relevant Information Technologies to help our clients; whether as consultants to residential households, government agencies, small & medium-sized businesses OR as sub-contractors on larger projects.
Manager: Mr. Gidden Augustin
Telephone Number: 1 758 4857444
Location: P. O Box GR 5211 Grande Riviere
Email Address: info@islandtekinc.com
Website: http://www.islandtekinc.com/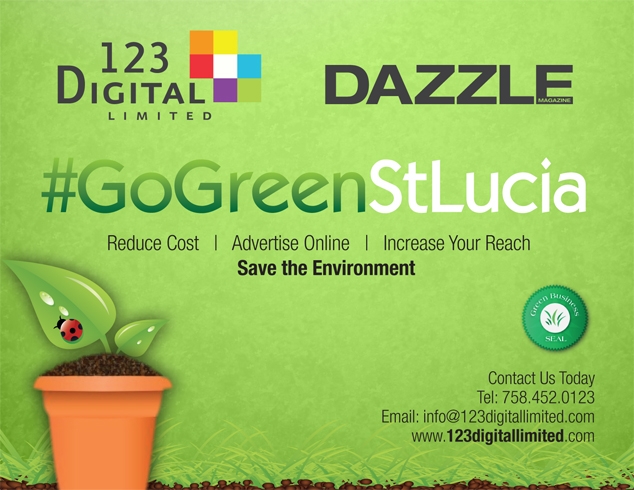 123 Digital Limited
123 Digital Limited is an information technology firm which specializes in the development of web technologies, publishing and market research. We are young, energetic and up – to –date with the latest marketing and web development trends.
Manager: Mr. Irvine Springer
Telephone Number: 1 758 452-0123/1 758 4854545
Location: P.O. Box L3101 Castries
Email Address: info@123digitallimited.com
Website: www.123digitallimited.com
Island Interactive
Welcome to Island Interactive, St. Lucia's ultimate tourism information centre. Let us make your stay one to remember! We will provide you with the power of information on demand! That means what you want to know, when you want to know it. There is nothing better. What ever resource you need, you will find it here at Island Interactive. Share your experiences with other visitors by leaving reviews. Don't forget to register with us to receive specials and benefits.
Location: P.O. Box 372, Castries
Contact: 1 – 758  -285 – 3384
Email: islandinteractive@gmail.com
Website: www.island-interactive.com

West Technology           
Incorporated in St. Lucia in April of 2010, West Technology Group strives to help small and medium sized businesses maximize their productivity and profitability by providing reliable and affordable technical support. Functioning as our clients' comprehensive IT department, we deliver even more advantages than a full-time internal team, at a fraction of a cost.
Location: #1 Alfiona Plaza, Rodney Bay, St.Lucia
Telephone Number: 758.458.9378
Website: http://www.westtg.com/
Email: info@westtg.com