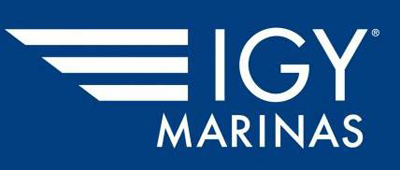 IGY Rodney Marina
Nestled on the north side of the stunning island of St. Lucia is Rodney Bay Marina, a premiere yachting destination.  Considered one of the Caribbean's leading centers for yachting and sport fishing, Rodney Bay Marina offers yachters 232 slips and a 4.5 acre boatyard, as well as excellent accommodations for megayachts up to 200 feet with drafts of up to 14 feet all in a well-protected hurricane-safe haven.
Manager: Mr. Paul Ash
Location: P. O. Box 1538, Rodney Bay, Gros Islet, St. Lucia
Contact: 1 – 758 – 452 – 0324
Email: rbm@igymarinas.com
Website: http://www.igy-rodneybay.com/
Marigot Sunshine Ltd
The mission of Marigot Sunshine is to provide the Marine and Tourism Sectors in Saint Lucia and the wider Caribbean with sustainable, practical and professional advice. It is also to develop and foster a greater understanding of the importance of "linkages", community involvement and human resource development to the sustainability of the Tourism Sector.
Manager: Mr. Bob Hathaway
Telephone Number: 1 758 451-4346/ 1 758 719-9981
Location: P. O. Box MG 7196, Marigot Bay, Castries
Email Address: bob@marigotsunshine.com
Website: http://www.marigotsunshine.com/
Capella Marigot Bay Resort and Marina Saint Lucia
With Capella Marigot Bay, Capella Hotels and Resorts brings its devotion to genuinely caring hospitality and deeply personal travel experiences to the west coast of Saint Lucia. We invite you to enjoy indoor and outdoor dining with panoramic views of Marigot Bay, the intimate Caribbean distillery-inspired Rum Cave and the award-winning Auriga spa, an open-air oasis encircled by lush, tropical greenery and uninterrupted bay views.
Manager: Mr. Daniel Canas
Telephone: 1 758 458-5300
Fax Number: 1 758 458-5299
Location: P. O. Box MG 7227, Marigot Bay,Marigot,St.Lucia
Email Address: daniel.canas@capellahotels.com
Website: http://www.capellahotelgroup.com